Play from portfolio.

Games we branded, and choose among 100 plus ready to customize video Adgames for you.

One Time Fee and 100 % owned and branded by your company.

Marketing games or AdGames trigger powerful emotions, helping your audience to connect with your business deeply.

Emotions like happiness, amusement, excitement, surprise, nostalgia, etc. lead to better brand engagement, loyal customers, and rapport building.
Connect deeply with your audience - try Video AdGames.
Ads are boring, everyone skips. But your audience love to play games. Gamified marketing campaigns.
Accelerate ROI up to 30x.
First-party data at scale.
Instant games - no download
Expert help, we deliver the finished product for you
90% increase in brand awareness.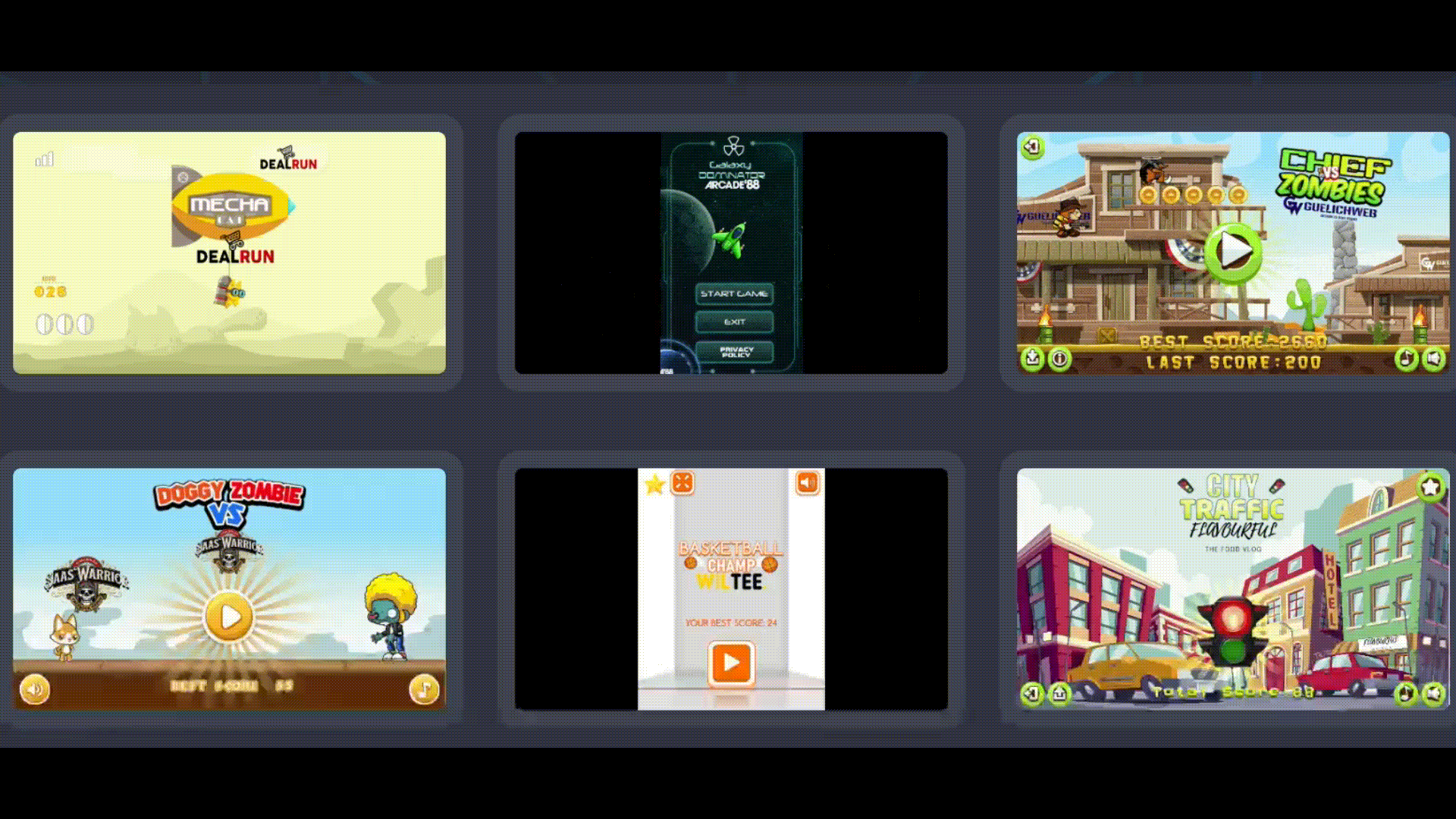 USE CASES: Consider ADGAMES for your
next marketing, event and gamify campaign.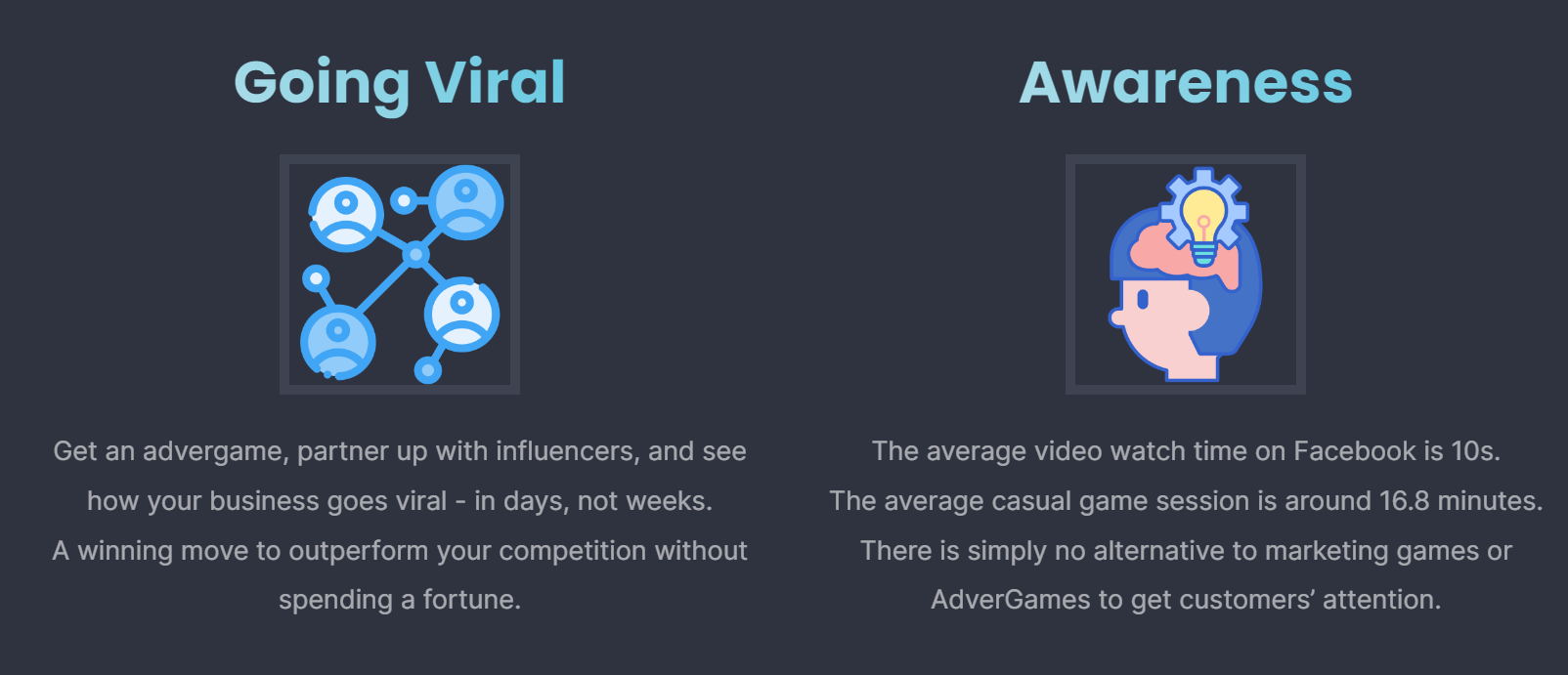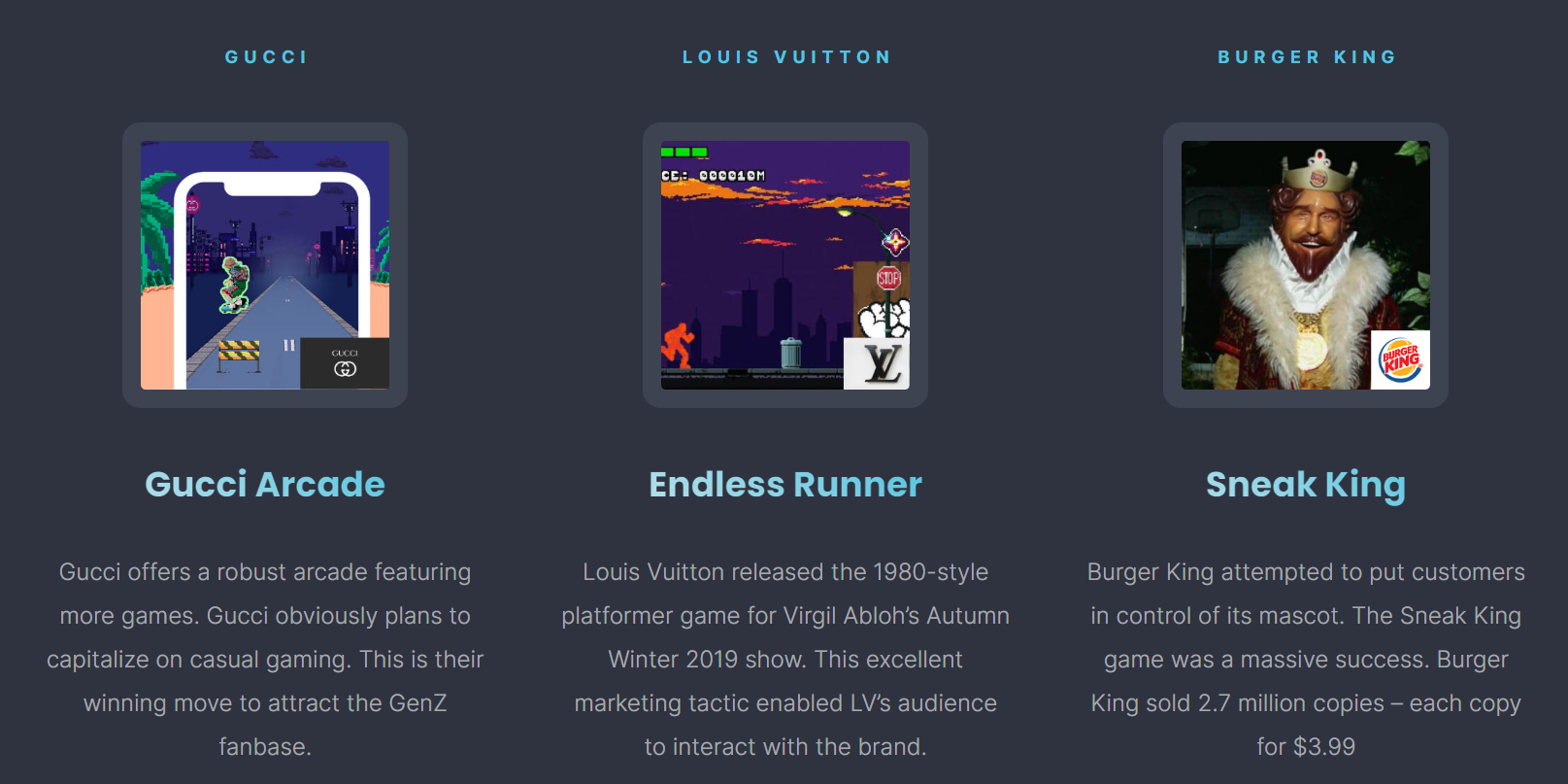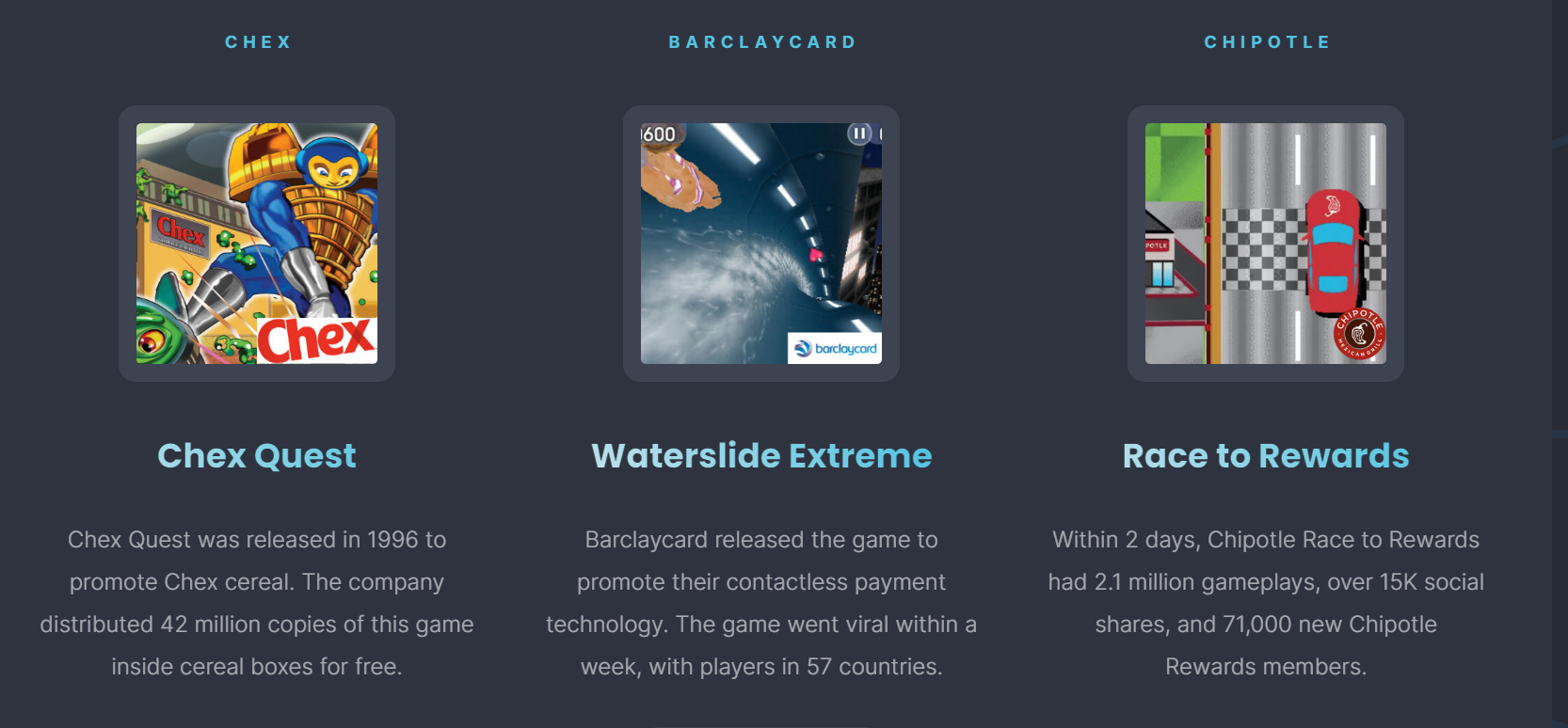 PRICING:
Get your advergame (+more)
pricing available upon request- one time ownership
Includes everything you need to launch a standard gamified campaign, with 1 hour consultation,and 3 months technical support.
120+ templates or your preferred game

1 x AdverGame (whitelabel-ed)

1 x Leaderboard

Brand placements, Character updates, Background changes

Mascot and Logo inside game

Strategy discussion for gamified ROI.

Google Analytics & Facebook Pixel integrations

1 x Offer Landing Page

Custom Domain

3 months campaign support

Fast Delivery
Get started in 3 simple steps:

1. Place an order.
2. Select a game from our library (or send us your preferred one).
3. Allow us 14 days to get the game developed.
* Pricing may vary for complex specs.
* Looking for more? Contact sales with your requirements to get a quote.